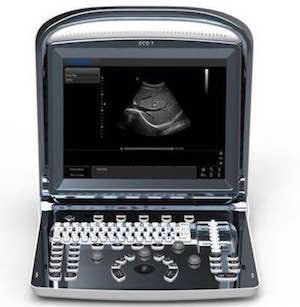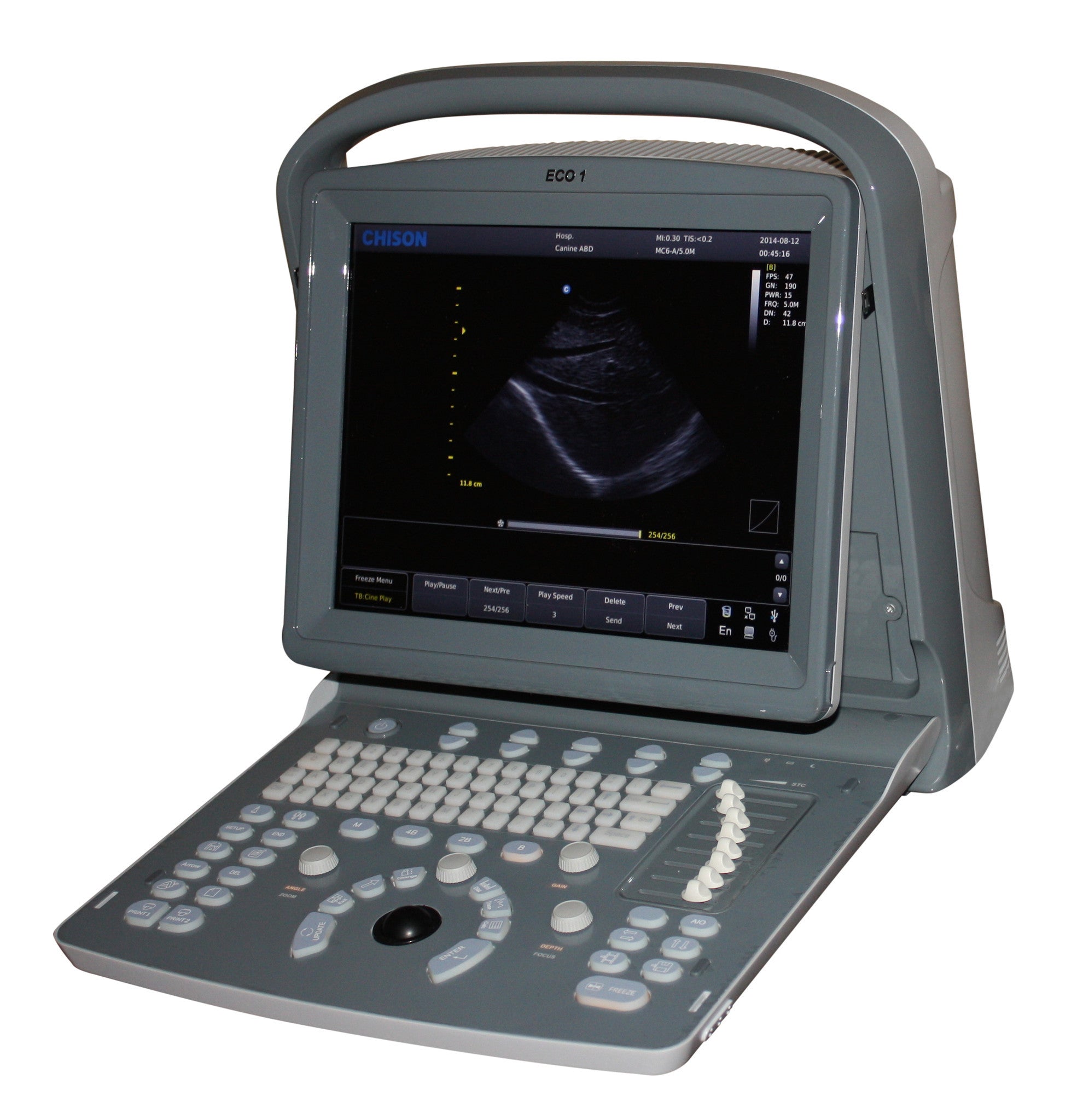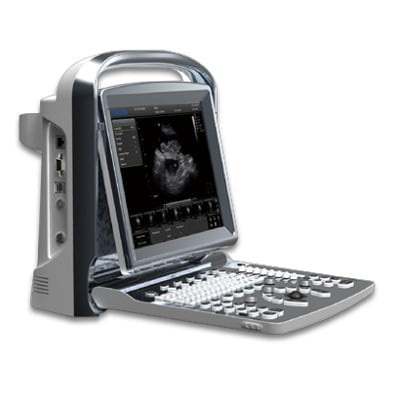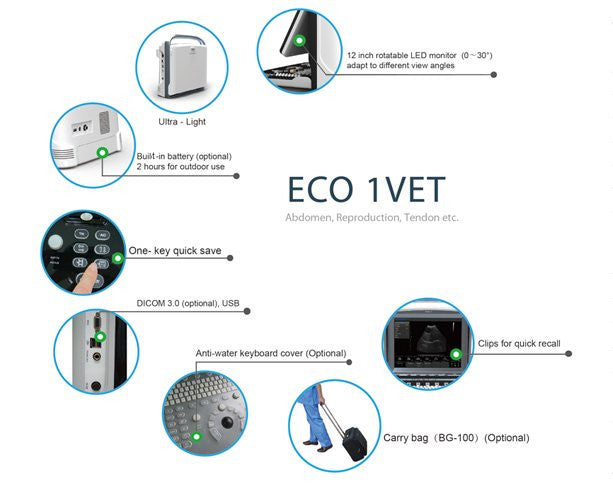 Demo Model, Only Used for Photographs for a Few Hours!
Advanced B&W Imaging Capabilities
ECO1 Vet is lightweight and portable, convenient for field work. Provides fast and accurate diagnose due to high frequency of transducers (2.5-10MHz) that are available. Includes a veterinary rectal probe with 5.3-10MHz for follicle measurement and heat detection of cattle and mares for determining the best time for insemination. This rectal probe can also be used for early pregnancy detection and sex determination of the fetus. Besides reproduction, it can be used in tendon examination for horses. In pets and other small animals, ECO1 Vet is good for abdomen, small parts, and basic cardiology. 
ECO1 Vet has a streamlined workflow with real time image save, one key image save for still image and cine loop (most ultrasounds have complicated image save with many steps). Saved image and cine loop are right on the screen to make for easy browsing.  Images and cine loop can be sent to USB, and read on PC (most black and white ultrasounds can not read cine loop on PC).
ECO1 Vet Advantages
ECO1 Vet ultrasound is known for its superior abilities when compared with other machines in the same price range. For example, when compared with the Edan DUS 60Vet, Mindray DP10Vet, DP20Vet, and DP30Vet, the ECO1Vet has better features. One of the desired advantages is the ability of the ECO1 Vet to support PC printing rather than video printing. The ECO1Vet can produce more detailed reports, complete with images.
The DUS 60Vet cannot include images in the reports, it has a fixed screen, it is much larger and heavier, and the keyboard is not streamlined with one touch key options. The ECO1 also has larger memory of 4GB versus only 504MB of the DUS 60Vet. The DUS 60Vet also has less battery life and cannot produce full screen images.
When compared with Mindray DP10 & DP20, the ECO1Vet has a more advanced and simple working platform. Battery life is better at 2.5 hours versus only 2 hours with the DP10, 20, 30Vet models. Another difference is that the ECO1Vet has full screen image ability with one key, allowing for greater image detail. Some other advantages of the ECO1Vet is that it has a larger cine memory, FDA approval, better linear rectal probe imaging, ability to switch from human to vet software, and better accessories at a more affordable price.
Features
12" rotatable LED monitor
Cine loop: 256 frames
Display modes: B, B/B, 4B, M, B/M
4 step zoom
3 USB ports, VGA port, Video port, LAN port
One probe connector
Available Probes:

L7M-A:7.5MHz Linear array (5.3 MHz to 10.0MHz) for small animal and tendon in large animals
MC6-A :6.0MHz Micro-Convex probe (4.5MHz to 8MHz) good for small animals: <15kg
C3-A: 3.5MHz Convex (2.5MHz to 5.0MHz) For Abdomen, Large animal
L7V-A: 7.5MHz Linear rectal (5.3MHz to 10.0MHz) Equine and bovine reproduction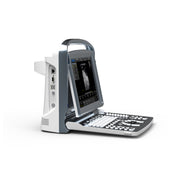 Chison ECO1 Vet Demo
Product better than expected
Purchased a 6 months used ultrasound and wasn't expecting much other than it being functional. Surprised when received the ultrasound that it was nicely packaged, in a new looking case with the power supply and probe all neatly packed and the ultrasound itself also looked new without blemish. I wouldn't have been able to tell if it was sold as new. In terms of function, I haven't used it much beyond FAST scans which doesn't require in-depth use of its functionality but it served my purpose.
Chison ECO2 Veterinary Portable Ultrasound & One Probe, Battery, Bag, Warranty
Came quickly, turns on, now to figure it out!
The company is fast and reliable.
want to write a lot, but I will write little and concisely.I have been working as a veterinarian for 15 years. I have never seen a company like keebo. thank you so much.
Good machine, but I needed something more.
I needed an ultrasound for snakes, this machine works great but did not give the detail I needed for my snakes. Sent it back and upgraded. The company was very nice about the exchange.
Great unit
strongly recommend these units to every one, beginers or advanced, we can see, a great variety of pathologies, very easy to export to Radiologist or just your PC.