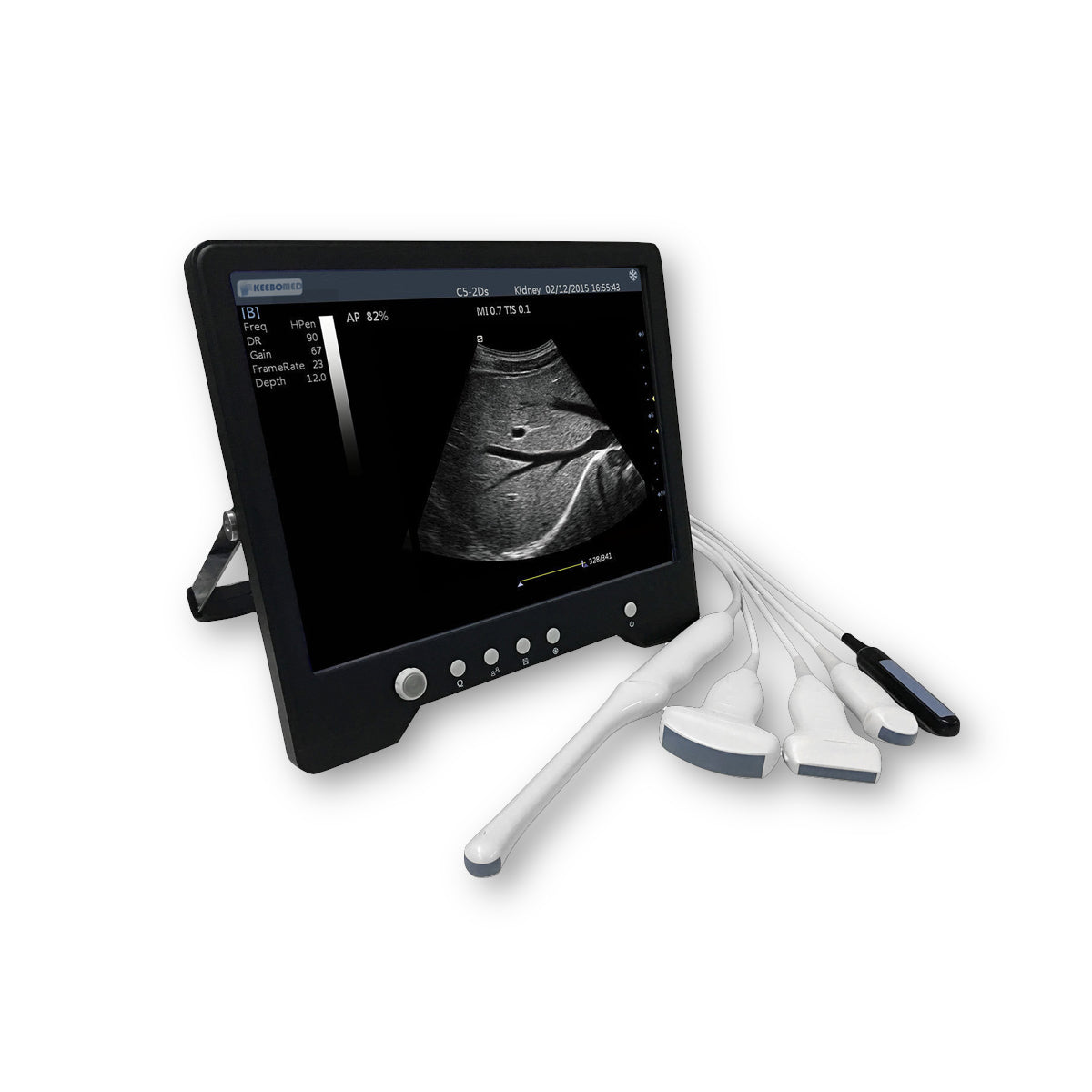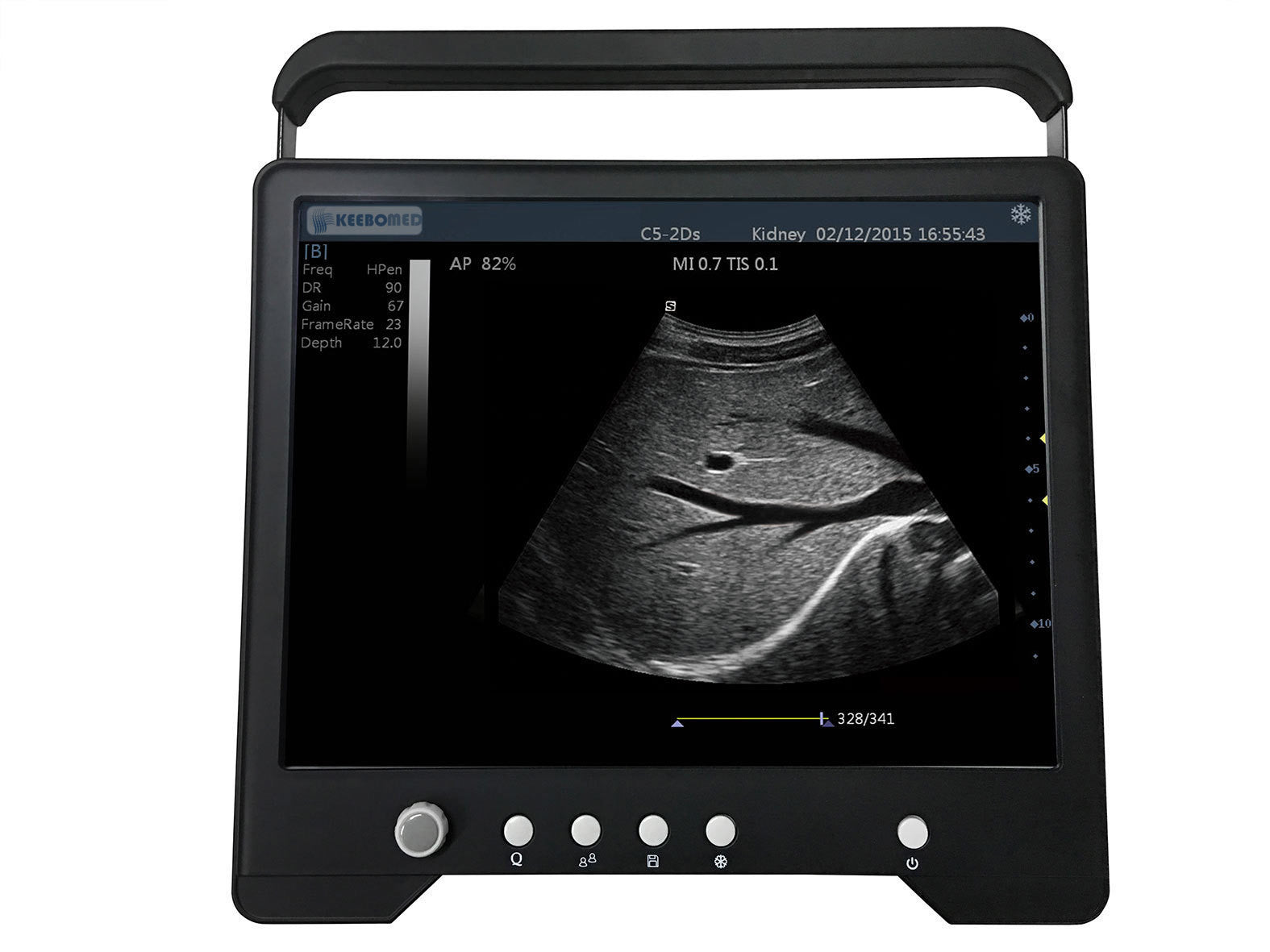 Portable Touch Screen B/W Ultrasound System Producing Clear Images
The traditional B/W ultrasound gets an upgrade with touch screen technology. The iSonoTouch 20V is versatile, mobile, and affordable while not sacrificing high image quality.  As the name implies, this ultrasound is perfect for use with Equine or Bovine examinations on the farm as well as in mixed practices.  
The touch screen features many one-key functions allowing for streamlined workflow and efficiency. 
Application Features:
Information Management

Body Marks

OB Tables

Measurement Packages

Image Optimization

Image Enhancement Presets

Machine Start Up in 40 Seconds

Standard Package:
Main Unit

Micro-Convex Probe

110-240v AC Power Cord

Basic User's Guide

12 Month Warranty both for machine and probe under PRO-SUPPORT

Optional:
Linear Abdominal Probe

Linear Rectal Probe

Convex Probe

Additional 12 Month Warranty Service for Main Unit with PRO-SUPPORT
Specifications:
B&W Mode--B,M,2B,B/M,4B

Gray Scale--256 point

15" LCD Touch Screen Monitor

Transducer Frequency 2-11 Mhz

Digital Technology

Wide-Angle Imaging

Panoramic Focusing Technology

Rolling M Technology

Scanning Depth of 220 mm
iSonoTouch 20V
Dear sir
Have a Nice day
Please send us Price on FOB basis for the following:-
Items Descriptions QTY REQ
Veterinary Portable Ultrasound Machine

Technical Specifications
Weight 5 Kg including accessories
Imaging Mode M, B Mode, Zoom Focus
Images Storage Facility
USB Port / Compatible Software
Interchangeable battery
Scanning of large and small animals
Multi Frequency convex probe suitable Transabdominal Examination
Multi Frequency Probe suitable Trans rectal examination
Clinical application, General, Gynecological, obstetrics, Abdominal
Two years warranty 25 Nos
Please try to send today

Looking forward for your prompt response with best regards

Best Regards
Khuram Khan
Manager Import
BLAZON DIAGNOSTIC
Blazon House: 45 Cricket Stadium
Double Road Rawalpindi-PAKISTAN
Dial:+92-51 4855088-86 Fax: +92-51-4855099
Cell:0301-5328878
E.Mail: admn@blazon.com.pk
Blazondiagnostic72@gmail.com



ISO 9001 : 2015
ISO Certified Company
Registration No: 191343