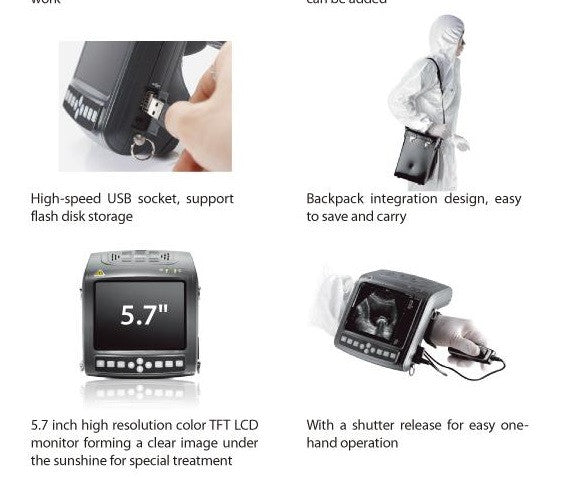 MSU1 Mobile Wrist Veterinary Scanner
Waterproof & Dustproof
The veterinary wrist ultrasound scanner MSU1 is designed for diagnosing of pregnancy and fertility. Its smart design and internal battery make the diagnosis more convenient and allow complete mobility. The MSU1 ultrasound is completely portable and very lightweight, making it easy and comfortable to use. It is suitable for farming and breeding, has mechanical sector scanning technology, and produces amazing scanner results. This model can be used in many ways: fixed on the wrist with a strap, hung on the neck with an equipped neck belt, and can be used on a workbench. 
Features
Waterproof and dustproof
Excellent choice for farmers and breeders
Provides multiple using methods
Ingenious outline and multi-function
Has USB disk function making the images easily transferred to a PC
Rechargeable battery (can last at least two hours)
5.7" high resolution non-interlaced SVGA display
Has waterproof 2.5/3.5MHz mechanical sector probe  (mechanical sector scanning)
Real-time dynamic imaging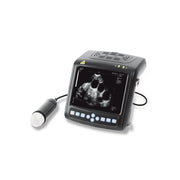 MSU1 Mobile Wrist Veterinary Scanner
3/5
Good unit but the probe didn't last very long poor design maybe but the folks at KeeboVet were very helpful. Would buy again from them but a different unit.
Msu-1 ultrasound machine
Absolutely love the machine! Works perfectly on our goat farm & does exactly what we need it to do, check for pregnancy!